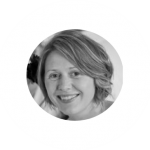 Hi I'm Jules! I'm the author behind Design your home NZ blog, focusing on practical tips and creative inspiration for your new build, renovation and restyle home projects.  My blog has simply been created out of my passion for marketing & home design trends and I loved custom designing our family home back in 2014. I've been in marketing for over 20 years working across  Luxury Retail, Photography, FMCG and Film industries in both NZ and the U.K.
"I love design trends, brands and products; it's what makes me tick."
I'm kiwi through and through, but having spent a good chunk of 10 years living in the U.K. working and travelling the Northern Hemisphere I'm well placed to give advice from a global perspective.  I spent a number of years in marketing at Selfridges&Co London, looking after celebrity events, luxury home, technology, food and restaurant brands within one of the most extraordinary department stores. This immersed me into the world of wonderful things working alongside some of the coolest people and brands, Gordan Ramsay, Sophie Conran, Vivienne Westwood,  Samsung, Archipelago, Wedgewood, Tom Dixon, Greenwich Village, Le Creuset, Nespresso, Veuve Cliquot, Riedel and many more.  Since settling back in NZ in 2012, I've worked in the film Industry marketing theatrical releases like The Hobbit, Lego Movie, The Great Gatsby, Batman Franchise, built a dream family home and had two beautiful girls.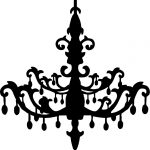 Contact me (Julie Hodder) at [email protected]   
Join my FACEBOOK page…Design Your Home NZ with 2500+ home design followers.  INSTAGRAM followers can also join us here!  Plus take at look at our FB Group… NZ's leading FACEBOOK Home DIY community with over 4100+ participants cheering along everyone's home DIY projects, sharing ideas or asking enthusiasts for advice.