The colours and design in our homes are a true reflection of us!  What better time whilst many of us are still dealing with a turbulent year and more time at home… is the opportunity to look at upcoming colour trends and gather some inspiration for a few vibrant changes at home!  It's a time where simple living makes its mark on colour trends for 2022 and a chance for our own interior decoration and escapism.
Many artists, companies and industries shape the colour trend predictions for the year ahead or more.  This often starts with creators, innovators and product designers at the cutting edge, the fashion runway in London or Paris, Textile and Furniture Fairs in Europe and then you'll see these trends filter down into retail across fashion and home.  Textile, fashion and paint industries are all researching and inspiring us by looking further and further ahead.
Key interior design trends for 2022 remain from this year including botanical tones, plenty of cottage core – a simple and sustainable way of shabby chic,  organic fibers and materials , bold coloured living rooms, dramatic patterned walls and fabrics, plenty of orange with its psychological reference to happiness and uplifting your mood, retro nostalgia- rounded and circular shapes in furniture and accessories and finally ensuring our design allows for highly functional spaces.
Pantones fashion trend forecast for 2022 features 10 standout colours showcased recently at London Fashion week Spring/ Summer 2022 collection, and will help you add some bold style and colour into your home.
Simplicity and spontaneity inspire new forms of personalised expression along with our connection to nature and need for comfort,  we'll see these colours across interiors too. "Our use of colour is connected to the cultural mood. As we explore a new future, we are looking for opportunities to do something completely different. Colours that celebrate our desire to break boundaries satisfy our fervent need for playful creativity and unconstrained visual expression as we enter into this new, uncertain time," said Leatrice Eiseman, Executive Director of the Pantone Color Institute.
London Fashion Week – Top 10 colours:
London Fashion Week  – Classic five colours:
The Dulux Colour forecast for 2022 was released recently in September. This is all about 3 colour palates inspired by our natural surroundings themed flourish, restore and wonder, and have evolved from the pandemic thrown upon us providing us with a sense of optimism and individuality within interior decoration.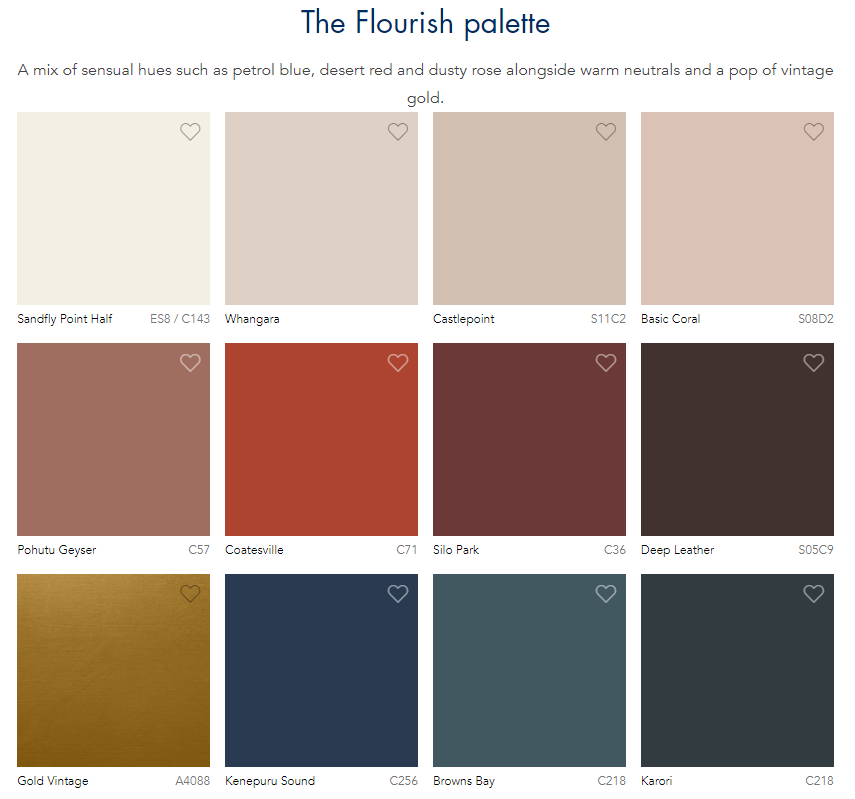 The Flourish palette speaks to our newfound sense of adventure and passion for life. It features rich, sensual hues alongside warm neutrals and pops of gold.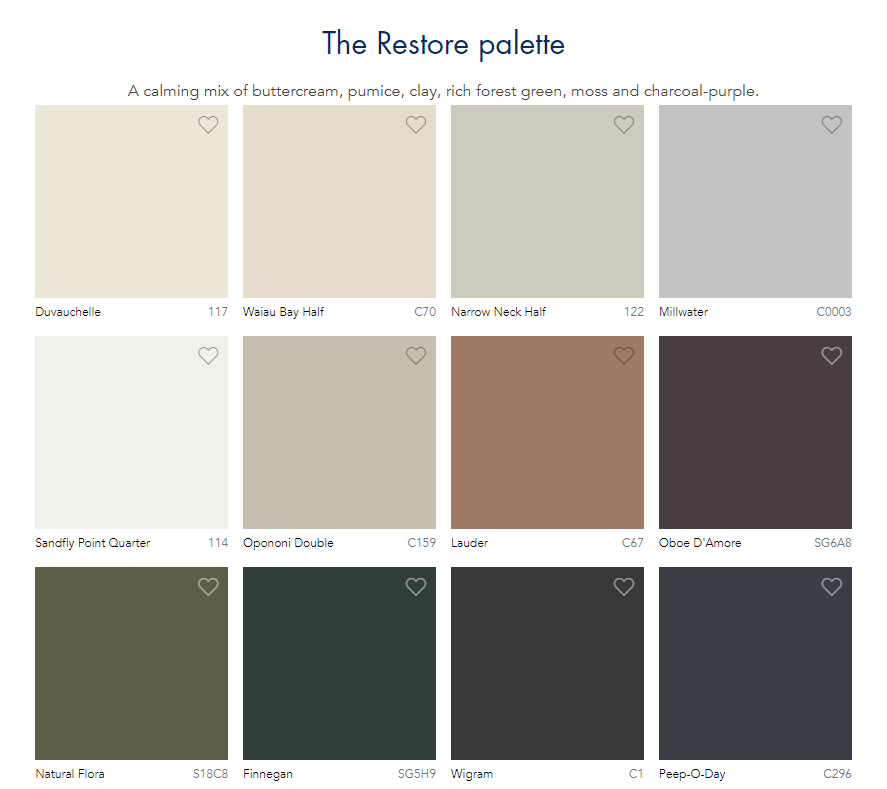 The Restore palette consists of gentle, earth-based neutrals alongside more rugged, natural tones. These colours recede and do not demand attention, instead they allow us the space to step back and soothe our senses.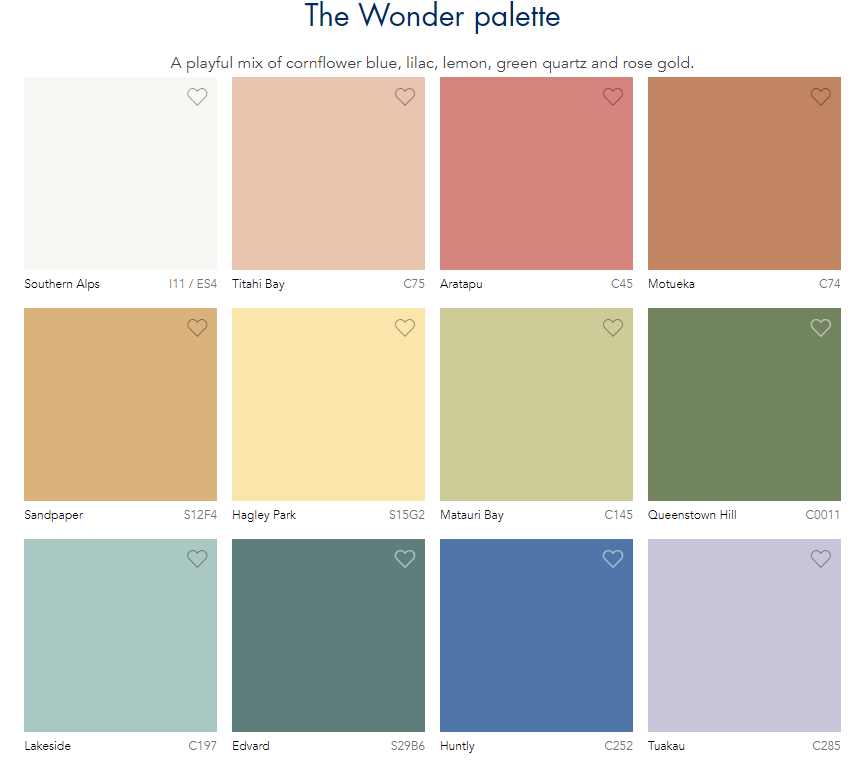 The Wonder palette reflects our desire to be less serious and welcome fun back into our lives. Colours are playful, summery and 80s-inspired. Together they create a dreamy and sentimental feel.
For a copy of Dulux Colour Forecast for 2022 click here to view and save their PDF brochure.
Design Your Home NZ works with a number of partners within the New Zealand interiors and home industry, if you would like to promote your brand in partnership with us, please contact

[email protected]