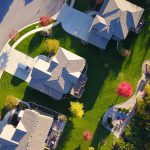 BARFOOT&THOMPSON. 
NOV REPORT  – Committed Buyers Drive Increased Competition For Auckland Property
Committed buyers have returned to the Auckland residential property market."It was a result foreshadowed by strong sales in October, and the lift the market received then has flowed into significantly higher prices in November," said Kiri Barfoot, Director, Barfoot & Thompson." Activity has not returned to the heydays experienced at the height of the previous price cycle but Auckland sales have certainly shrugged off the modest turnover and price movements experienced over the past two years. 
JULY UPDATE…2019   Winter Auckland Property update.
The Auckland residential property market underwent a modest but definite shift in July with property sales prices falling and sales numbers rising.

ANZ PROPERTY UPDATE – NZ WIDE (jULY 2019)
This month we take a closer look at housing market performance across different regions in New Zealand. Weakness in the Auckland and Canterbury markets have weighed on the nationwide picture, with these regions comprising 42% of house sales combined. But a number of other regions have experienced strong price gains recently. Based on a number of metrics, we identify Gisborne, Manawatu-Whanganui, Tasman-Nelson-Marlborough and Otago as hotspots, while exceptional heat is being seen in Southland and Hawke's Bay. In addition, Bay of Plenty, Waikato and Wellington markets are also running hot, just not as hot as they have been. Conditions can change quickly and the outlook is uncertain, but all else equal, strong demand in these markets appears conducive to further regional price increases. This delayed cycle relative to Auckland is not unusual for the New Zealand housing market. On the whole, we expect that the nationwide market will remain contained. But regional divergence is expected, with hotspots expected to continue to outperform while headwinds blow strongest in Auckland and Canterbury.
(Source and Copyright- ANZ)